Udah nonton Avengers; ENDGAME? Belum? Atau udah dapat spoilernya? wehehe.. Yang manapun boyeh asal jangan baku hantam ya para pembaca sekalian yang budiman.
Untuk semuanya aja, yang udah nonton sampe dibela-belain bangun sebelum subuh, antri maupun pesen tiket onlen atawa via temen. Bagi para pejuang anti spoiler yang sedang menguatkan mental dari amukan jaring-jaring spoilerman. Dan bagi yang sedang menanti beberapa bulan ke depan dengan mantera sakti,"Share link gan!", kita kasih hiburan nih.
Kita akan memperdengarkan video musik cover oleh tim Avengers. Bukan buatan kita tentusaja, tapi The Night Show -nya Jimmy Fallon. Dia membuat cover lagu lawas "We Didn't Start the Fire" oleh Billy Joel.
Seperti apa jadinya? Kita simak bersama-sama nih.
Gimana?
Cukup menghibur bukan temans. Isinya yaaa.. rekapan film marvel dari jaman baheula sejak Iron Man sampai Avengers; ENDGAME. Epiknya, di akhir video akan terlihat mosaik wajah Stan Lee yang terbuat dari kumpulan video-video dalam klip tersebut.
Mau tau yang nyanyi? Disana ada Chris Evans menyanyi tentang Captain America bareng Fallon. Lainnya ada Don Cheadle, Robert Downey Jr., Karen Gillan, Danai Gurira, Chris Hemsworth, Brie Larson, Jeremy Renner, Paul Rudd, dan Mark Ruffalo.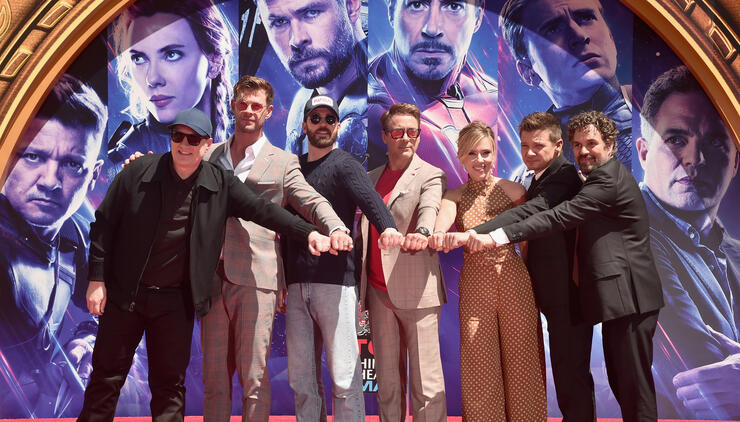 Nah, bagi kalian semua, baik itu #TimAvengers maupun #TimThanos, mari kita lupakan segala perselisihan dan sejenak meluangkan waktu untuk mendengarkan lagu ini, karena sesungguhnya bersatu dalam damai itu indah, dan keindahan adalah mirip seperti musik, ada seninya.